Home
»
News/Special Events
News/Special Events
Ongoing News/Special Events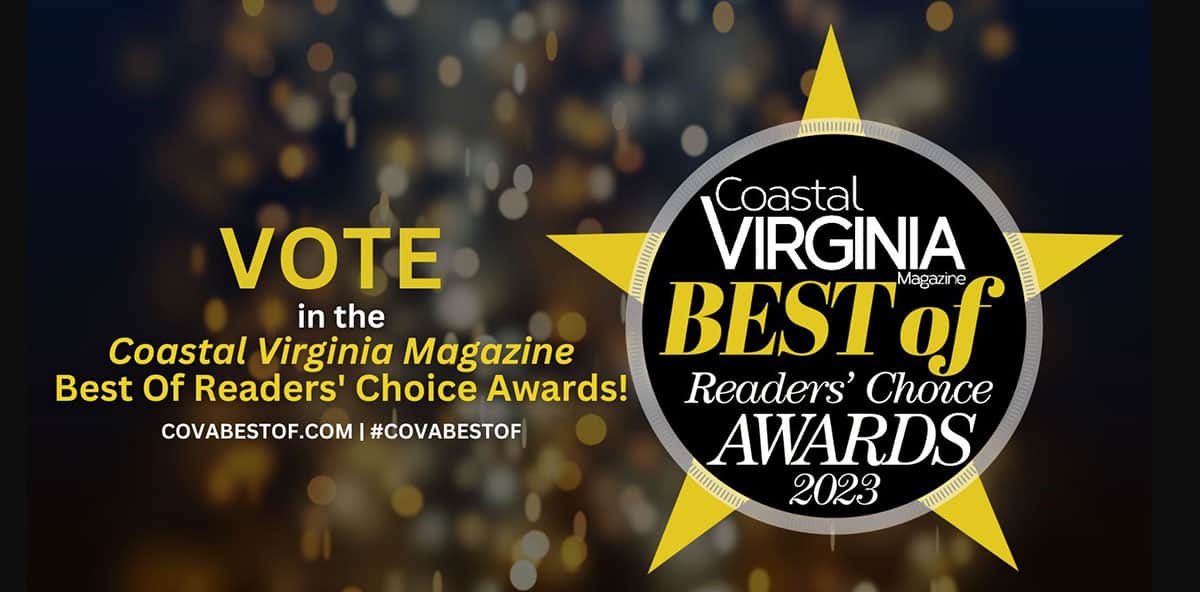 Voting is Open in the 2023 Coastal Virginia Magazine Best Of Reader's Choice Awards
Coastal Virginia Magazine relies on readers like you to decide who the BEST in the Coastal Virginia area is. The contest will conclude on March 6, 2023 and winners will be published in the July-Aug issue of Coastal Virginia Magazine.
How to Vote:
Scroll down and choose the category "Health & Beauty"
Then choose "Best Cosmetic Surgery Center"
Scroll down and find "Plastic Surgery of Virginia Beach"
Hit the green "Vote" button under the candidate you want to vote for
Vote here: https://votevista.com/contest/2023-cova-best-of/category/health-and-beauty-cova-23
Coastal Virginia Magazine Best of Reader's Choice Winner
We were voted one of the BEST OF THE BEST in the Coastal Virginia Magazine Reader's Choice Awards!
We are honored to have been selected as one of the top Cosmetic Surgery Centers in Hampton Roads. Thanks to our amazing Surgical Team, led by Dr. Kevin Bounds, who work hard to assure our patients get beautiful results in a safe environment. Thank you to everyone who voted for us and Coastal Virginia Magazine for recognizing those who excel at what they do!