Skin Care in Virginia Beach, VA
Also serving Chesapeake & Norfolk
How to Reverse Signs of Sun Damage
When we're born, our skin is smooth and luminous. With age and sun exposure, however, we accumulate visible damage like texture, sun spots, marks and scars. Though it's not possible to fully recapture the unblemished complexion of youth, these extraordinary skincare ingredients can offer dramatic improvement — and right now is the perfect time to start.
VITAMIN C
Best for brightening and correcting dark spots
This is the ultimate brightening ingredient to tackle any photodamage summer left behind on your skin. Not only does it offer antioxidant protection to prevent UV-related hyperpigmentation and collagen loss, Vitamin C actually breaks up any existing uneven pigmentation to help fade spots and discoloration.
We recommend:
VITAMIN A (Retinol)
Best for intensive multifunctional skin renewal 
Both brightening and exfoliating, retinol works on a cellular level to revitalize skin from within and address the full spectrum of premature aging damage. The result is a radiant, even complexion with noticeable improvement to wrinkles, skin firmness, and overall clarity. This powerful active is safe for most skin types, but it can be irritating to some, so use with care.
We recommend: Advanced Retinol
ALPHA HYDROXY ACIDS (AHAs)
Best for targeting fine lines, uneven tone and texture
There's no better way to get quick, visible renewal than AHAs. This class of chemical exfoliants resurface skin by dissolving the bonds between cells, shedding the dull, dry, and damaged upper layer of skin to leave a smoother, more youthful complexion. Over time, AHAs can help minimize other signs of aging, like collagen loss.
We recommend:
FRUIT ENZYMES
Best for softening, illuminating, and perfecting skin 
Fruit enzymes are the gentler cousin of AHAs. Ideal for daily use for all skin types, including sensitive skin, they offer a soothing antioxidant boost along with light exfoliation to polish and refine surface texture. Even better, they actually break down dead skin cells on the spot, so the results are visible immediately.
We recommend:
BETA HYDROXY ACIDS (BHAs)
Best for minimizing large pores and acne marks
Similar in name and function to AHAs, BHAs provide a unique benefit for oilier skin — they're lipid soluble. This allows them to cut through skin's natural oils and penetrate deeper to exfoliate within the pores. Salicylic acid, the most widely-used BHA, also provides anti-inflammatory benefits, making it doubly beneficial for oily/acneic skin types.
We recommend:
You are invited for a complimentary consultation with Sonya, our Skincare Expert, to determine how to bring the beauty back to your skin. Call today to schedule a time to meet with her and get her recommendations. 757-496-7373
Beauty is more than skin deep…but it's a great place to start! There is no better way to pamper your skin and maintain a healthy and youthful appearance than with a professional skin care regimen supervised by a board-certified plastic surgeon like Dr. Kevin Bounds. Plastic Surgery of Virginia Beach offers skin care treatment to the residents of Norfolk, Chesapeake, Newport News and surrounding communities in Virginia.
ALL-NEW
VITA-B ENZYME POLISH
For noticeably smoother & more radiant skin
This dual-action exfoliating cream combines ecofriendly polishing powder for physical exfoliation with the power of pomegranate enzymes for cellular renewal to rejuvenate the skin. Blended with antioxidants vitamin B3 and B5 for deep hydration, this polish provides moisturizing and soothing benefits with anti-inflammatory components. Formulated with safflower oil and coconut oil, this nourishing exfoliator leaves the skin looking clean, bouncy, and radiant.
Powerful and Effective Ingredients
Naturally derived physical and enzyme exfoliation
Helps to remove dead skin cells from surface to reveal a smoother, polished appearance.
Vitamin Bs (niacinamide & panthenol) + Glycerin
Provides deep hydrating and healing benefits to the skin as well as anti-inflammatory abilities.
Skin nourishing safflower and coconut oil

Enhances the appearance of soft skin by moisturizing it with its unique profile.
ULTRA FIRMING NECK AND CHEST


Tightening Hydrating cream
We are extremely excited to announce the arrival of our new ultra-firming cream treatment for the neck and chest area, this area tends to show aging fine lines and loss of firmness.
Hydrating cream with linoleic acid, peptides, and vitamins C and E.
Helps to firm and smooth skin, visibly improves skins health and texture…. Instantly see firming and tightening of the neck and the chest area.
Feel free to call the office for you consult today.
New Just in time for SUMMER 2020
ULTRA REPLENISHING SUNSCREEN SPF 40


Hydrating tinted sunscreen with SPF 40 for broad-spectrum defense against UVA/UVB rays. Potent antioxidant lipochrome and detoxifying botanicals reduce the appearance of lines, dark spots and other signs of photoaging caused by digital pollution and light exposure.
BENEFITS
Firms, nourishes, and rejuvenates skin.
Glides on easily and works well as a makeup primer.
Safe for sensitive, rosacea-prone, acneic and post-procedure skin.
100% free of artificial fragrance and other irritants.
Vegan, cruelty-free and reef-safe.
Schedule your consult for all your skin care needs.
New Product Restorative Body Conditioner
Hydrating Antioxidant Cream
Soothing and rejuvenating cream intensely revitalizes hands, chest, neck, and extremities with technologically advanced multi-level hydration. Supports barrier-fortifying ceramide, moisture-trapping hyaluronic acid, and firming collagen while defending against environmental damage for more vibrant, plumper-looking skin. Ideal for all skin types, including pre- and post-procedure.
Benefits:
Visibly restores vitality, volume and radiance
Calms signs of redness and irritation
Protects skin from the harmful effects of visible blue light and pollution
Fights the appearance of age spots, wrinkles, and sagging
Soothes stress with aromatherapeutic botanicals
Non-greasy, fast-absorbing, and vegan
Featured Ingredients:
Blue Tansy Oil: Calming floral extract with natural anti-inflammatory properties and a gentle, relaxing aromatherapeutic fragrance to renew both body and mind.
Red Algae: Firming algae from the Baltic Sea hydrates from the surface down into the deepest living layers of skin. Fights pollution-induced irritation, dehydration, and collagen loss.
Winter Cherry: Shields against skin discoloration and other signs of photoaging caused by solar and digitally-emitted high energy visible (HEV) light, improving overall vitality and glow.
How to Use
Massage Papaya and Mint Body Scrub into skin and leave on for 2-3 minutes before rinsing. For drier skin types, follow with super-hydrating Vita C Peptide Spray. Finish with a generous application of Restorative Body Conditioner while skin is still damp.
Use Restorative Body Conditioner AM and PM for best results. If outdoors, apply Daily Replenishing SPF 30+ to exposed areas of skin.
Perfect for use twice daily as a pre- and post-procedure cream for aesthetic procedures on body skin.
Ingredients
Water (Aqua), Caprylic/Capric Triglyceride, C10-18 Triglycerides, Glycerin, Glyceryl Behenate, Ricinus Communis (Castor) Seed Oil, Cetyl Alcohol, Glyceryl Stearate, Candelilla/Jojoba/Rice Bran Polyglyceryl-3 Esters, Dimethicone, Microcrystalline Cellulose, Withania Somnifera Flower Extract, Tanacetum Annuum (Blue Tansy) Flower Oil, Sodium Carrageenan, Sea Salt, Fructose, Cetearyl Alcohol, Sodium Stearoyl Lactylate, Hydroxyacetophenone, Xanthan Gum, Cellulose Gum, Citric Acid, Caprylyl Glycol, 1,2-Hexanediol.
The Wait is Over,
Renew and Refresh your Skin!
We are happy to announce the arrival of our Advanced Retinol serum!  Advanced Retinol is an anti-aging serum with retinol, pospholipids, and glycolipids. After clinical studies with superior results we are happy to bring it into our Skincare Line.
Advance Retinol: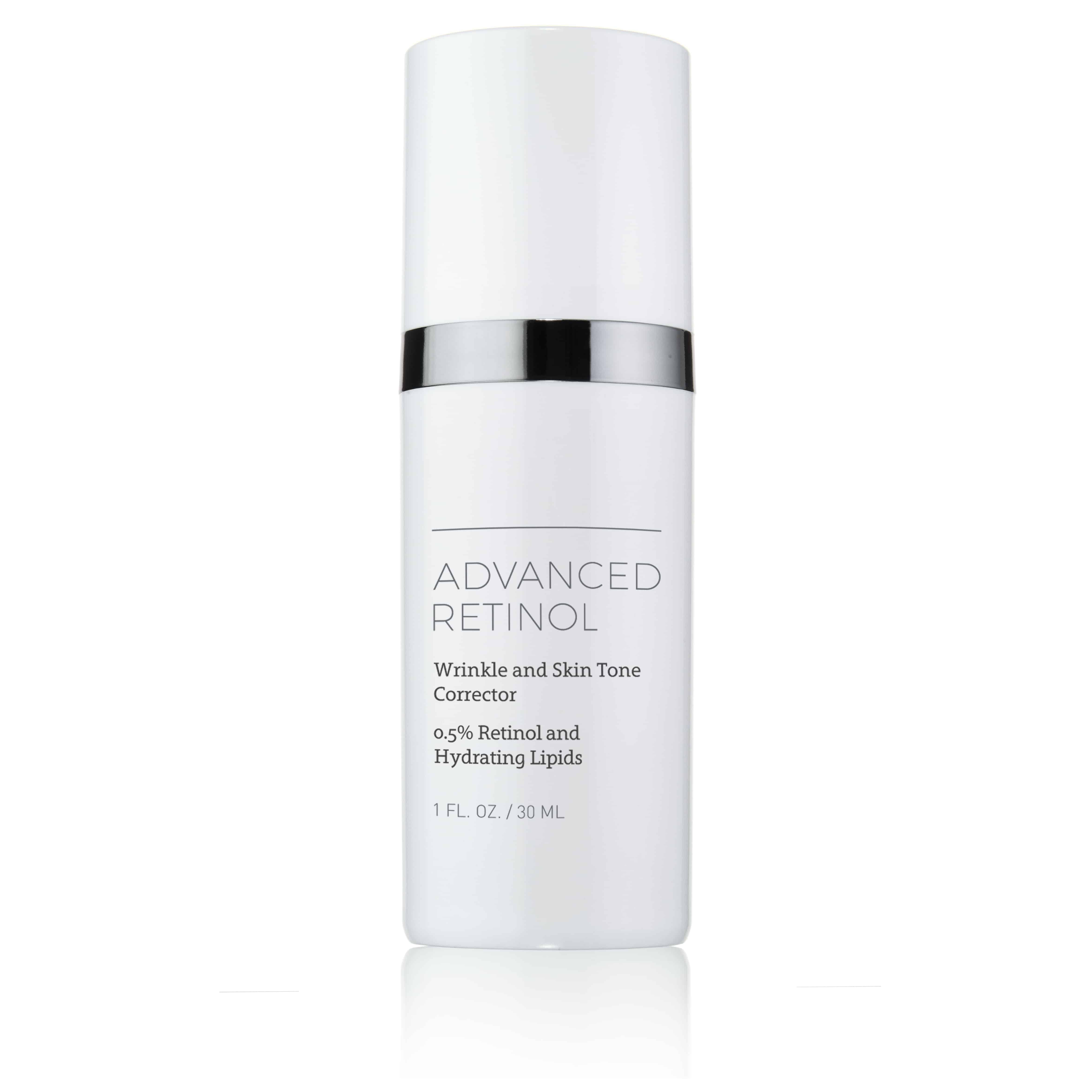 Concentrated anti-aging serum with retinol, phospholipids, and glycolipids, Visibly firm skin and reduces appearance of wrinkles and pores.
Fades age spots and evens skin tone. Lipids help restore moisture barrier.
Benefits:
*Increases luminosity and evens skin tone
*Helps lessen the appearance of fine lines and wrinkles
*Helps increase facial volume
*Improves skin smoothness and lessens roughness and scaly patches
C-stem: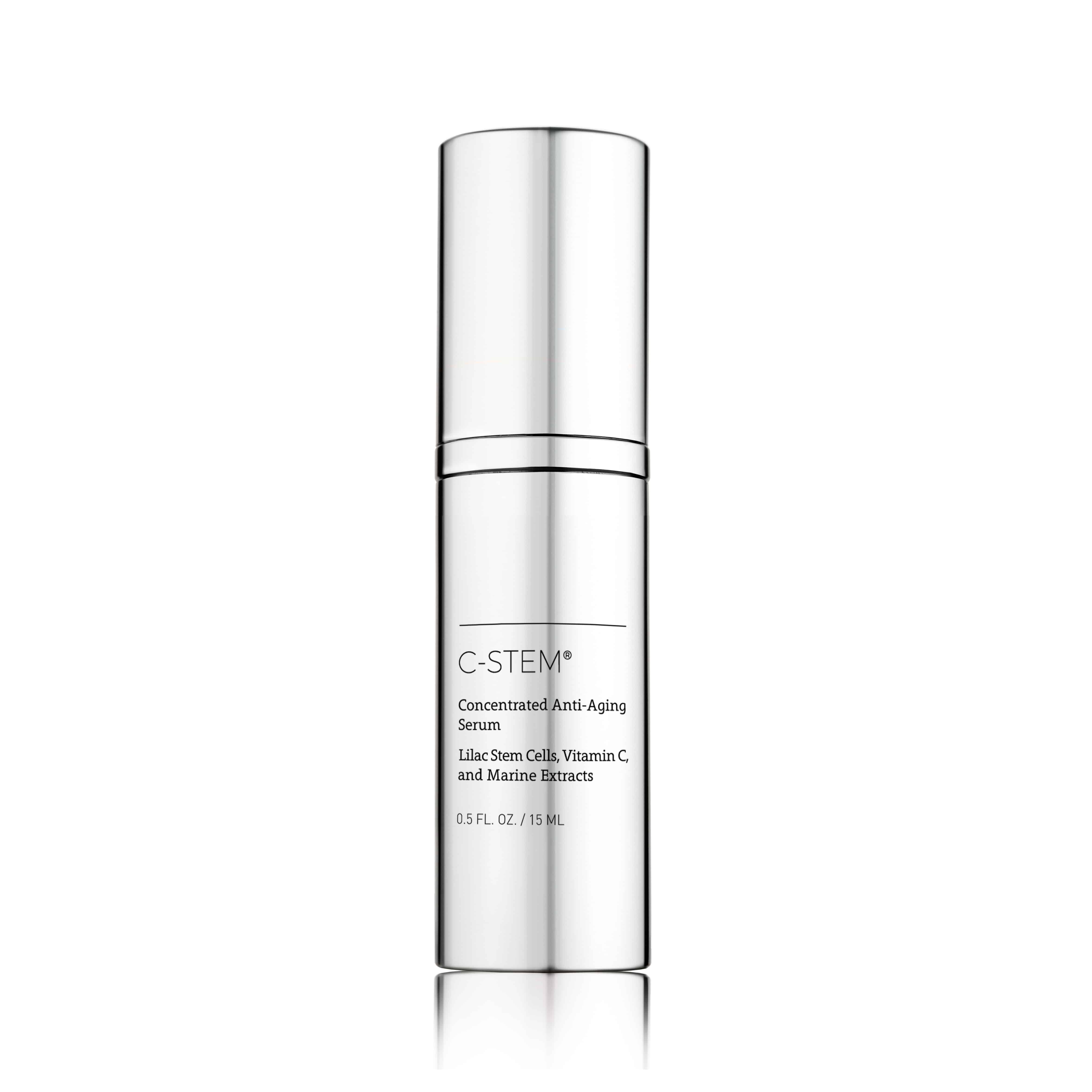 Concentrated anti-aging serum with lilac stem cells,  vitamin C, and marine extracts, Dramatically improves  deeper lines, brightness ,texture, and pores.
When combined these advanced compounds come together to reduce wrinkles and leave skin with a more youthful, lifted appearance at the same time,  C-stem diminishes reduce, redness, and  reduces breakouts.
The result  is smoother and softer skin that is more resilient to environmental challenges and stressors.
Ultra Benefits:
Firming and Brightening moisturizer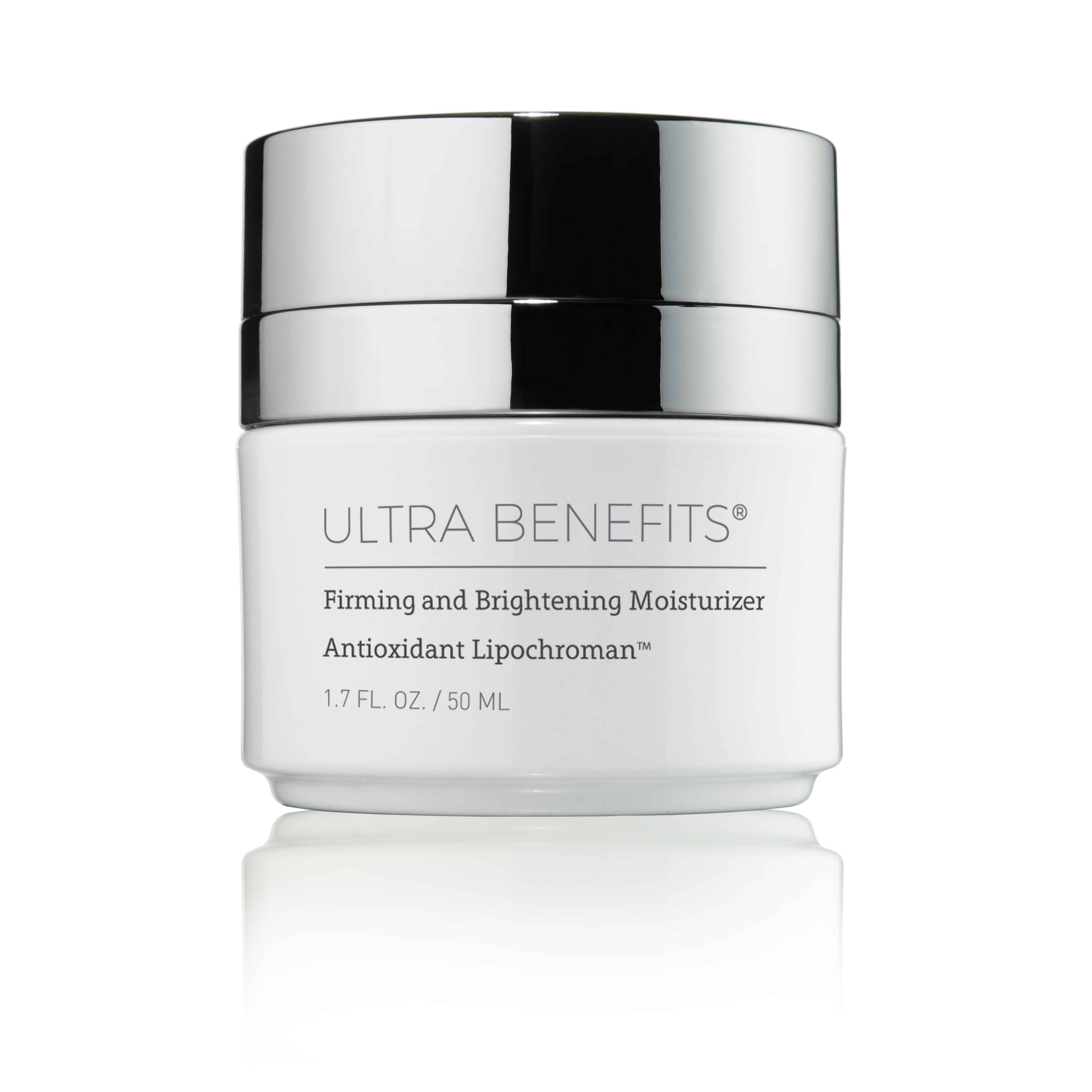 Antioxidant moisturizer combining and strongest antioxidant, Lipochroman to help reverse and prevent visible aging changes. Peptides and brighteners visible improve appearance of lines,  wrinkles and age spots.
Benefits
*Strongest antioxidant Lipochroman helps provide protection from UV as well as many pollutants and contribute to premature aging.
*Brightens skin and evens skin tone, making Ultra Benefits an excellent moisturizer to help combat hyperpigmentation.
*Firms and hydrates skin with advanced peptides.
Ultra Firming Eye:
Anti-Puff Cream
360' tightening cream with peptide complex firms skin around eyes. Diminishes puffiness, dark circles, and crow's feet.
Benefits:
*Minimizes the appearance of dark circles
*Visible reduces  eye puffiness
*Helps boost collagen production
*Visible  Firms  and soothes eye contour
Vita Smooth:
Protective replenishing  serum
Antioxidant replenishing serum restores skin's bioidentical glycolipids and vitamins E and F. Contains strongest antioxidant.  Lipochroman to help correct  and protect skin from  environmental aging . Provides instant flow and smoother , plumper skin.
Benefits:
*Helps correct dull  rough skin
*Reduces visible  signs of  aging
*Excellent for red and overly—dry acneic skin
*Provides antioxidant and moisturizing nutrients to brighten and help rejuvenate your sins texture.
Lavender Creamy Cleanser:
For dry, mature, or Post procedure skin
Hydrating milk cleanser with lavender essential oil, aloe, and vitamin. Gently removes makeup and impurities.
Benefits
*Promotes skin softness and smoothness
*Replenished skin moisture as  it removes debris and makeup
Gentle botanicals calmer cleanser
*Suitable for face, neck and eyes
*Soothes redness and dryness ideal for dry. sensitive ,sunburned or laser treated skin
*Can be used with water or without
Salicylic Face and Body Wash
For Hyperpigmentation, Oily,  and Acne-Prone skin
Micro-exfoliating cleanser with 2% salicylic and 1% moisturizing and  antimicrobial  coconut oil at low ph 4.5 for enhanced dead cell removal. Removes surface dead cell build up to  improve luminosity and  even skin tone. Suitable for face and body.
Benefits
*Effectively cleansers without drying skin
*Improves luminosity and evens skin tone
*Deep  cleans pores
*Treats and  prevents acne
*Gentle surfactants and non-irritating
*100%sulfate-free
*100%fragrance-free
*All-natural preservative system ideal for body breakouts
*calms bikini, folliculitis and razor bumps
Let our Aesthetic team help with your skincare needs!
Call and schedule a complimentary
 Skincare Evaluation with Sonya
What is Skin Care?
Proper skin care is essential in maintaining your youthful appearance. Even if you're not considering surgical procedures, there are a number of skin rejuvenation procedures and techniques that can tone and tighten, improve skin pigmentation problems, such as age or sun spots, and even improve the appearance of fine lines and wrinkles.
Plastic Surgery of Virginia Beach is proud to offer a comprehensive skin care clinic featuring services, such as microdermabrasion and a variety of peels to gently and effectively exfoliate, smooth and tighten your skin.
Dr. Bounds supervises a staff of skin care specialists and can customize a skin care program for you that achieves the results you desire in a comfortable, relaxed atmosphere.
Skin Care Peels
Various peels are available to smooth and revitalize the skin and even help reduce the appearance of fine lines and wrinkles. Most peels are extremely well tolerated and the results obtained are quick and often immediately noticeable. Recovery time is minimal and the process leaves the skin smoother, often reducing the effects of sun damage and appearance of fine lines. We offer the following peels:
Glycolic Acid Treatments
How Much Does Skin Care Cost in Virginia Beach?
The cost of skin care will be determined based on the treatment you are receiving. We will determine your exact cost at your consultation. We are proud to offer CareCredit® and ALPHAEON financing to our clients who wish to use convenient monthly plans. For more information, visit our financing page.
Ready to feel great about yourself again? Schedule your consultation with Dr. Bounds, today! Plastic Surgery of Virginia Beach is passionately committed to reflecting your inner beauty. Using the latest and most advanced procedures for cosmetic and reconstructive surgery, Dr. Kevin Bounds and his team offers skin care solutions to the residents of Virginia Beach, Norfolk, Chesapeake, Newport News and the surrounding communities in Virginia.