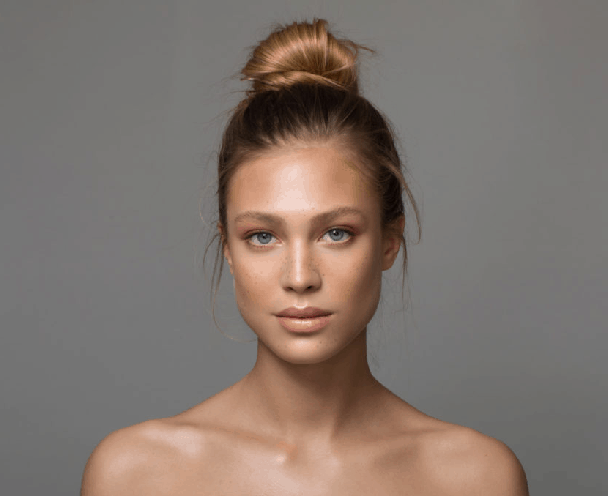 What is Juvederm?
Juvederm is a family of injectable fillers which can be used to lift, plump or smooth areas in your face. They can provide nine months to one year of correction for moderate to severe facial wrinkles and folds, such as nasolabial folds (lines from the nose to the corners of the mouth). Juvederm products can also be used for lip augmentation.
Juvederm products are made from Hyaluronic acid which is a natural substance found in the body and delivered in a smooth consistency gel. Hyaluronic acid works by holding in water at the injection site and acting as a cushioning agent.  Juvederm products are developed using the Hylacross/Vycross technology to allow a smoother, more flexible product which adds temporary volume and a smoother appearance to the skin.
Juvederm XC products also contain the local anesthetic lidocaine for a more comfortable injection as this numbs the treatment area within seconds. The Juvederm Ultra XC products contain more highly cross-linked formulations for volumizing and correction of deeper folds and wrinkles.
There are a variety of products within the Juvederm line which are designed to achieve different aesthetic results. The product within this line used by Dr. Bounds are:
Juvederm Volbella® XC is used for lips and around the lip area to add subtle volume and to smooth vertical lip lines

Juvederm® Ultra Plus XC is also for the lip and surrounding tissue but is designed to add more fullness than Juvederm Volbella® XC. It is suitable for moderate to severe facial lines such as the naso-labial fold.

Juvederm Voluma® XC is for the cheek area to give a subtle lift that increases volume and contours cheek area

Juvederm Vollure™ XC is also suitable for moderate or severe facial wrinkles or folds, but may last longer than Juvederm® XC
Who should administer my Juvederm Treatment
Here at Plastic Surgery of Virginia Beach, Dr. Kevin Bounds our Director and Board Certified Plastic Surgeon will be your injector. As a surgeon, and expert in facial anatomy and procedures he can provide beautiful and natural results with the Juvederm family of fillers.
Will it hurt?
There may be some discomfort during and after the injection. Juvederm is injected directly into the skin with a fine needle. Juvederm products contain the local anesthetic lidocaine to help lessen discomfort during injection. You should discuss these options with your physician prior to the procedure.
What should I do after my Treatment?
For the first day after your treatment it is best to avoid strenuous exercise and extensive sun or heat exposure. Exposure to any of these may lead to temporary redness, swelling, and/or itching at the injection site. If swelling occurs, place an ice pack over the swollen area.
There may be side effects to your treatment which are usually mild and resolve in less than a week.  Some of these would be: redness, pain/tenderness, firmness, swelling, lumps or bumps, bruising, itching and discoloration. We will schedule a two week follow up to your treatment but if any of these issues are of concern to you do not hesitate to call our office. 
How long do the results from Juvederm last?
The results from your Juvederm treatment are temporary. Re-injections may be needed, typically between 9 months and one year after the initial injection.